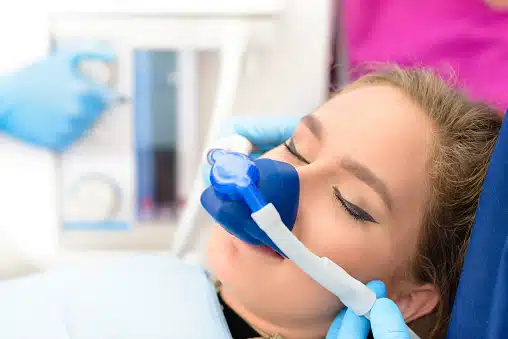 People who fear getting to the dentist often end up delaying their checkups and treatments, which could do more harm than good. Families and individuals should make a trip to a dental office twice yearly at the very minimum. Sometimes, a dentist may advise otherwise, where you have dentist visits 3 or 4 times yearly or even more frequently.


For those who have problems seeing a dentist because they have fear of unknown sensations or needles, elevators, forceps, and dental drills, then sedation dentistry is what they need. Your dental procedure doesn't have to be painful anymore, so you should not be scared of anything. With dental sedation, getting your dental procedure is just a breeze.



What is Sedation Dentistry?

It is a field of dentistry focusing on the use of medication to assist patients to stay relaxed while receiving their dental procedures. It is a solution for individuals who have dental phobia and anxiety. Sedation dentistry offers various benefits to patients and dentists alike, and these include:



Patients Remain Relaxed and Cooperative
Since a dentist administers anesthesia, the medication makes you relax as you get your treatment. You may be awake, whereby you readily accept the assessment and treatment by a dentist and remain cooperative throughout. The reason is that any anxiety and worry you had previously before walking into the clinic disappears after being sedated.



It Controls Pain
Receiving dental sedation helps eliminate discomfort or pain you may have during a procedure. In oral sedation, a dentist delivers the sedatives through an IV line, allowing the dentist to control the medication's strength. IV sedation is an ideal alternative to general anesthesia when it comes to managing pain during a procedure.


To find out about sedation dentistry and how it can help you, visit our dental office. We will explain all the sedation types we provide and which one works for what situations. This way, you are able to know the expectations from sedations when in our office. Contact us today.