Dr. Sebastien Murphy was born in Montreal, Canada, then lived in multiple states growing up, including Louisiana, Florida, and Maryland. He knew he wanted to be a dentist from the young age of 14 and worked hard toward that goal.

Dr. Murphy obtained a bachelor's and master's degree in biochemistry, then attended dental school at the University of Maryland. Since graduation, he dedicated countless hours toward continuing his education. He has taken over 200 hours of continuing education every year in implant dentistry, cosmetic dentistry, orthodontics, oral surgery, and endodontics.
Dr. Murphy's purpose is to transform the lives of his patients by restoring oral health, function, and aesthetics of his patients.
His passion is to use the latest technology and incorporate digital dentistry to deliver the best, most predictable results.
Continuing Education & Memberships
American Dental Association

California Dental Association

Alpha Omega International Dental Fraternity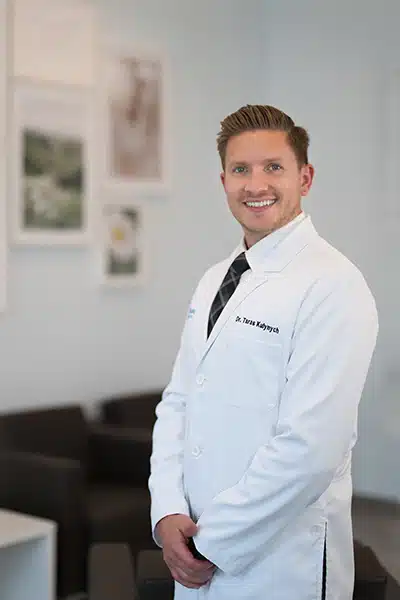 Dr. Taras Kulynych is originally from Westchester, New York. He earned his doctor of dental surgery degree at the acclaimed NYU College of Dentistry in NYC. He then completed a general practice residency at St. Barnabas Hospital in the Bronx, NY. He has continued taking many continuing education courses focusing on all aspects of dentistry including facial aesthetics, cosmetic dentistry as well as oral surgery, orthodontics, and endodontics.

Dr. Kulynych uses the latest techniques and technologies taught by the most respected clinicians in the world, with an emphasis on cosmetic dentistry and digital technology.

He is passionate about showing people that their smile is their greeting to the world. You can see his true personality, sense of humor, and positivity radiated through his interactions with patients and colleagues.
Continuing Education & Memberships
American Dental Association

California Dental Association

Frank Spear Study Club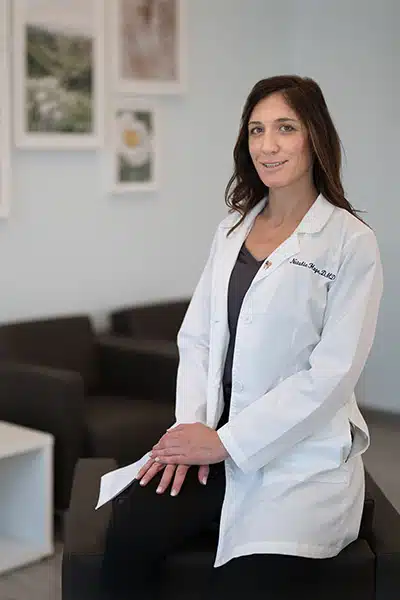 Dr. Natalie Hage is originally from New Jersey and came to Florida to earn her doctor of dental medicine degree from LECOM School of Dental Medicine in Bradenton. She then went on to complete a general practice residency at the VA hospital in Gainesville, Florida. Since graduating, Dr. Hage has been dedicated to advancing her practice through continuing education, one of her favorite topics being implant dentistry. She has a passion for staying current on the latest dental techniques and research.

Dr. Hage is a vibrant part of the dental community and is known by her patients for her personable demeanor and gentle touch. She explains dentistry clearly and simply and also has an ability to empathize with her patients, making them feel comfortable and confident in her care.

Dr. Hage chose to practice at Atlantic Dentistry at Bartram because of her shared values in providing patients with a healthy and confident smile through compassion, empathy, and the highest quality of dental care.
Continuing Education & Memberships
American Dental Association

California Dental Association

Alpha Omega International Dental Fraternity

American Academy of Periodontology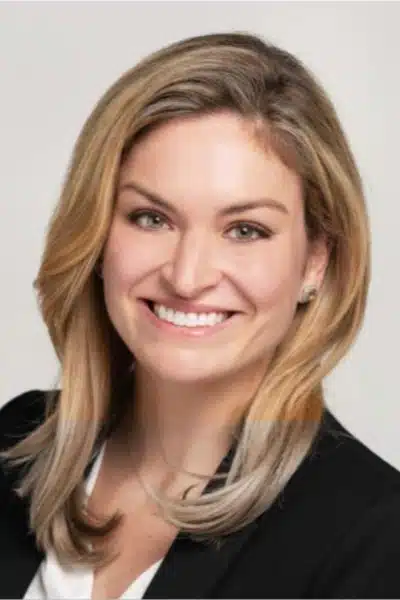 Continuing Education & Memberships
American Dental Association

California Dental Association

Alpha Omega International Dental Fraternity

American Academy of Periodontology