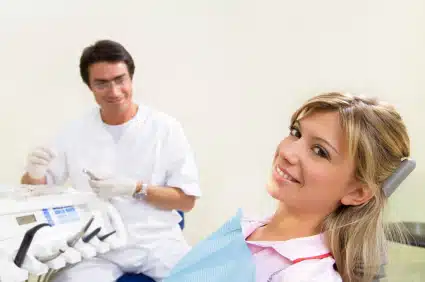 You should ensure that you visit the dentist at least twice a year, when going for a first visit you might not require to carry anything. When going for other visits there are some items that you should not miss and you should have them at all times.



Dental insurance information

If you have health or dental insurance, ensure that you carry it as you go to the dentist. This helps the dentist to know how you will pay for your dental treatments. At the dental clinic, the receptionist will be ready to check the ID and dental insurance and will guide you on services that can be paid for by the insurance company. Our receptionist will also create a receipt that will be sent to the dental insurance company to process the payment.



Documents of past medical history

If you have had surgeries in the past ensure that you come with all the documentation to the dentist. The dentists examine your medical history and will determine what treatment option is good for you. If you have had X-rays, then ensure that you also show them to the dentist. The dentist needs to know if you have any allergies and if you have documentation of any past treatment then make sure that the dentist sees it. Let our dental team if any change occurs in your body. General oral health is tied to oral health and you need strong teeth and gums. Our dental team will guide you on things that you need during dental visits.