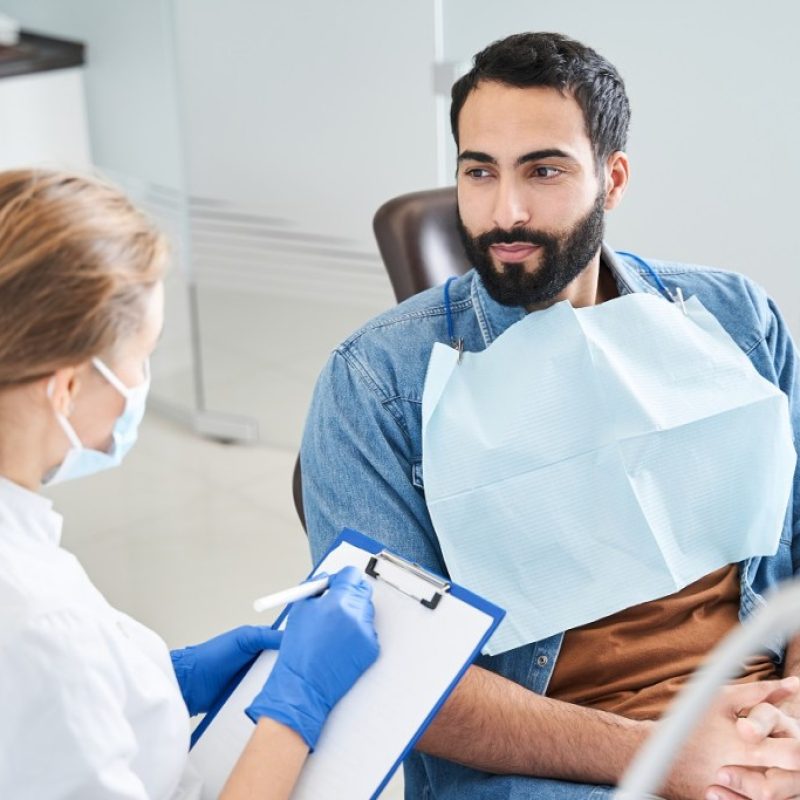 Atlantic Dentistry at Atlantic Beach
$58 Emergency Exam &
X-Ray*
In the event of a dental emergency, acting quickly can mean the difference between saving a smile and losing a tooth. At Atlantic Dentistry at Atlantic Beach, we understand that urgent situations can happen at any time and often when you least expect them; that's why we strive to fit you into our schedule with an emergency dental exam—for only $58! 
During an emergency exam, our experienced Jacksonville, FL dentists will assess the situation and determine the best course of action. As part of this appointment, we will perform a thorough visual examination of the problem area as well as an x-ray. From there, we will inform you of your treatment options and help you decide on the best plan moving forward.
Schedule Your Appointment Today!
Don't wait to get the care you need. If you're experiencing a dental emergency, call Atlantic Dentistry today.
Coming from a person who is terrified of the dentist, this appointment was nothing like my previous experiences. The team is super patient-focused. They do a great job in calming you. The doctor. was phenomenal — he sat me down and talked me through my options and what was expected. I came in for severe tooth pain on a Thursday, which turned out to be an infection being exposed to my root. They got me in on the next Monday and pulled it out in less than 30 minutes after the local anesthesia was administered. Great place to go to if you've had bad experiences with the dentist.
Friendly receptionist. The hygienist was awesome! I had no pain with all his prep work. They were super helpful in ensuring I got the cheapest price available on my mouth guard. The doctor thoroughly checked everything. Another amazing visit!
If you are looking for an outstanding dentist, look no further. Go to Atlantic Dentistry now! I started to have headaches a little over a week ago, and I quickly realized it was due to a toothache. I made an appointment with Atlantic Dentistry and was seen almost immediately. They have outstanding doctors and a hygiene team that made the appointment as smooth as possible. The atmosphere is very inviting with friendly professionals that will take care of you right the first time. I'll be seeing them for many years to come.
I love the doctor and the compassionate team at Atlantic Dentistry. From the moment I met the doctor, he made me feel like he always had my best interest in mind and wanted to do his best work to help me with a very complicated case. They have changed my life, and now I have a smile I can be proud of again. To the whole team, please accept my gratitude and a heartfelt "thank you." Keep up the good work.